Introduction of factory price Rotary Kiln
This series of China factory price rotary kiln is the large-size advanced international calcining kiln & furnace which is developed by Z-land company. Compared with the rotary kiln with the same specification made by the traditional technology, this series of rotary kiln can make the production capacity increase by 30%, make the heat consumption reduce by 40% and make the discharged flue gas temperature.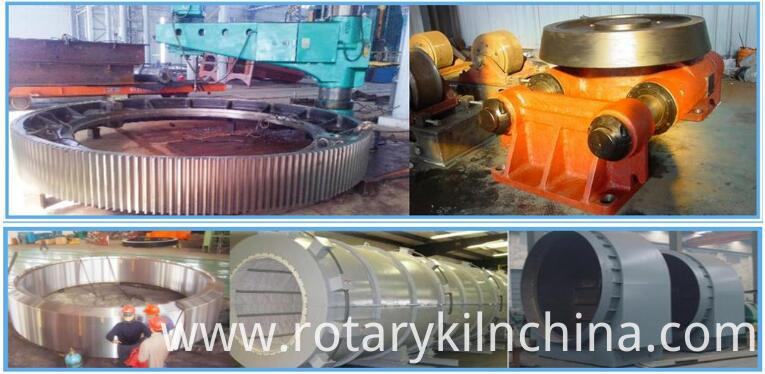 Our company owns the magnesium production line. As a kind of qualified material crushed by the
Crusher
, the raw material-dolomite is calcined till it became white by
rotary kiln
, being cooled by the cooling machine and then mix it evenly with silicon powder (75%) and silica powder (including GaF2 fluorite=95%). When being grinded into powder by
Ball Mill
, the marble machine will shape
it as a ball which will be put into the reducing furnace after being equipped with the heat-resistant and stainless steel reduction jar. Then crude magnesium is restored and formed under the temperature of 1200-1250 degree celsius and vacuum of - 1.33PAa. By adding solvent refining, ingot casting and superficial treatment, the magnesium ingot is formed.
Rotary kiln is the main equipment of calcining the cement clinker.The characteristics of a rotary kiln are with simple structure, convenient and reliable control of the producing process,with little wearing parts and high running rate.It is the equipment calcining the high grad cement in the cement factory.The rotary kiln is widely used in the metallurgy,chemical industry,construction and other industries.
Working principle of factory price rotary kiln :
1) With a certain slope to the level, the whole kiln body is supported by rollers and fitted with thrust rollers to control up and
down movement of the kiln body.
2) Besides main driving unit for driving system, it is also fitted with the auxiliary driving unit so as to ensure the kiln body
still can rotating when the main motor is powered off and prevent it from deforming.
3) The kiln head adopts housing type sealing and kiln rear uses axial contact sealing unit so that reliability of sealing could be
ensured.
Some process flowchart of the factory price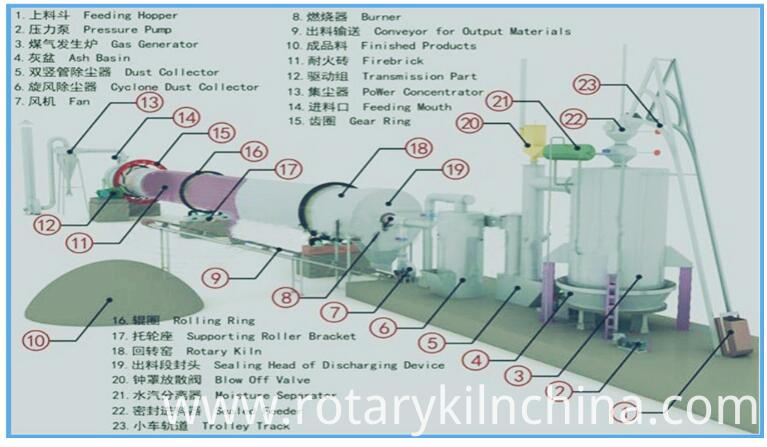 FAQ
Q:Can i feed 80mm limestone to the kiln?
A:Hongke raw material feeding size 10-40,40-80mm,epigranular size could be fully calcined.
Q:What's the kiln heat temperature?
A:Material feeding zone:100-200℃,preheat zone:200-800℃,burning zone:800-1450℃,cooling zone:100-800℃
Q:What's the temperature of the kiln outside?
A:130℃-350℃
Q:How about the kiln heat efficiency?
A:75%-85%
Q:What's the fuel being used for the kiln?
A:Natural gas,Coal powder,diesel oil,HFO etc.
Q:How long the kiln liner should be changed?
A:7-10 years
Product Categories : Rotary Kiln