The Laterite Nickel Rotary Kiln is one series of professional products that Henan Hongke Machinery Co., Ltd produces. Our company provides not only the whole equipment of large and small rotary kiln production line, but also provides the whole process flow for customers. Our company gains good reputation for the high-quality products and good service. There are many best selling products in our company , including Lime Rotary Kiln, Cement Kiln, Ceramic Kiln, and Raymond Mill, Ball Mill and so on.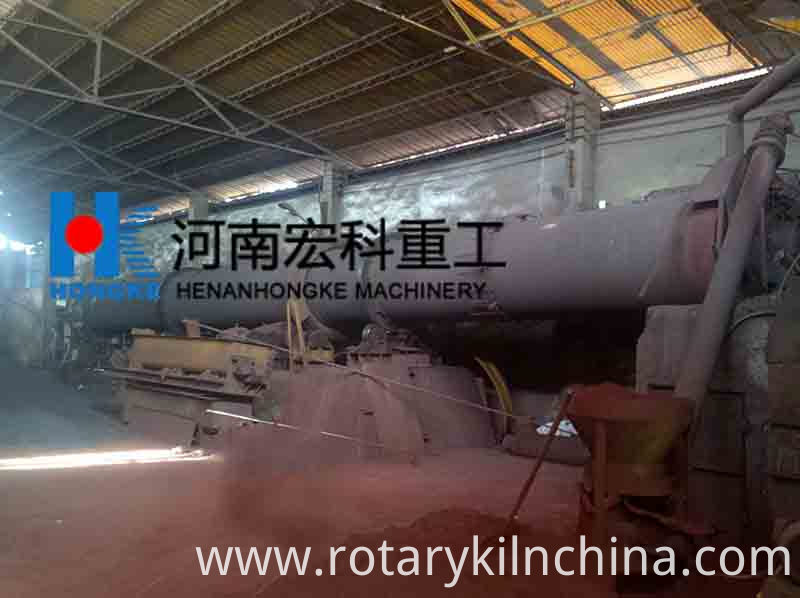 Working Principle of the Laterite Nickel Ore Rotary Kiln :
The pretreatment step is to grind the raw material of laterite nickel ore, mix it with the material containing carbon and the fluxing limestone, and then continuously feed it into the rotary kiln of the laterite nickel ore. In the rotary kiln, the heat flow of the material and coal combustion do the countercurrent movement. Through all the smelting steps - drying, dehydration, reduction and metal growth. The metal is produced under semi melting conditions in the kiln. Then break the burnt material from the the laterite nickel ore rotary kiln by Water crushing. After grinding, seperate the reduced ferro-nickel from the discharged frit by using by the gravity and magnetic separator. The recovery rate of nickel and iron in rotary kiln is very high, it is over 90% averagely.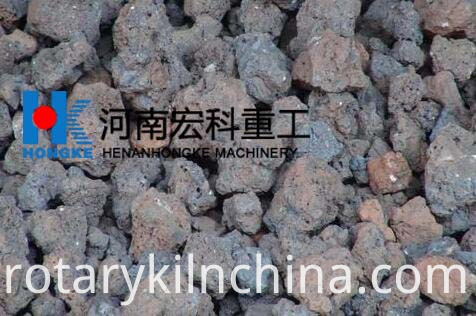 The Fuel Used in Calcining the Laterite Nickel Ore

According to its state, the fuel used for calcining laterite nickel ore in rotary kilns can be divided into three kinds. 1. Solid fuels, such as coal, coke, etc. 2. Liquid fuels, such as heavy oil, kerosene, diesel, etc.3. Gas fuels, such as liquefied petroleum gas, furnace gas, natural gas, etc.
Technical Parameters of the Laterite Nickel Ore Rotary Kiln
Specification

Kiln Size

Motor Power
(kw)

Total Weight
(t)

Diameter(m)

Length(m)

Slope(%)

Yield(t/d)

Speed(r/min)

Φ2.5×40

2.5

40

3.5

180

0.44-2.44

55

149.61

Φ2.5×50

2.5

50

3

200

0.62-1.86

55

187.37

Φ2.5×54

2.5

54

3.5

280

0.48-1.45

55

196.29

Φ2.7×42

2.7

42

3.5

320

0.10-1.52

55

198.5

Φ2.8×44

2.8

44

3.5

450

0.437-2.18

55

201.58

Φ3.0×45

3.0

45

3.5

500

0.5-2.47

75

201.94

Φ3.0×48

3

48

3.5

700

0.6-3.48

100

237

Φ3.0×60

3.0

60

4

800

0.3-2

100

310

Φ3.2×50

3.5

50

4

1000

0.6-3

125

278

Φ3.3×52

3.3

52

3.5

1300

0.266-2.66

125

283

Φ3.5×54

3.5

54

3.5

1500

0.55-3.4

220

363

Φ3.6×70

3.6

70

3.5

1800

0.25-1.25

125

419

Φ4.0×56

4.0

56

4

2300

0.41-4.07

315

456

Φ4.0×60

4

60

3.5

2500

0.396-3.96

315

510

Φ4.2×60

4.2

60

4

2750

0.41-4.07

375

633

Φ4.3×60

4.3

60

3.5

3200

0.396-3.96

375

583

Φ4.5×66

4.5

66

3.5

4000

0.41-4.1

560

710.4

Φ4.7×74

4.7

74

4

4500

0.35-4

630

849

Φ4.8×74

4.8

74

4

5000

0.396-3.96

630

899

Φ5.0×74

5

74

4

6000

0.35-4

710

944

Φ5.6×87

5.6

87

4

8000

Max4.23

800

1265

Φ6.0×95

6

95

4

10000

Max5

950×2

1659
Product Categories : Rotary Kiln