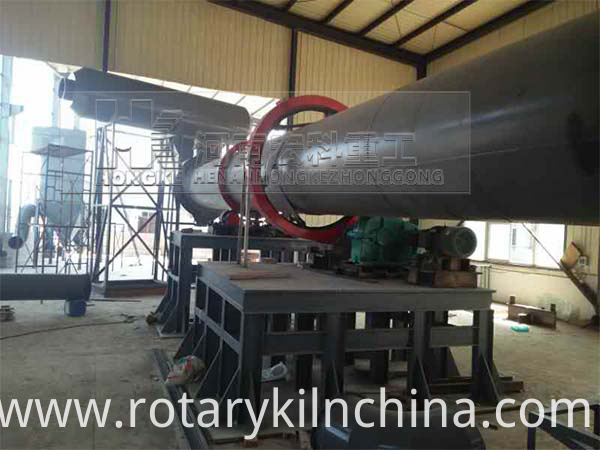 2. Dead Burnt Magnesite Process of Magnesite Rotary Kiln for Sale

Magnesium oxide with low activity can be obtained by calcination of magnesite at high temperature.
After water digestion and filtration, basic magnesium carbonate or magnesium hydroxide can be obtained, and high active magnesium oxide can be obtained by calcination at low temperature.
High active magnesium oxide with iodine absorption value of 140~200mg/g was obtained by hydration, filtration, purification, drying, ball milling and calcination of magnesite at 600 ℃ at 800 ℃.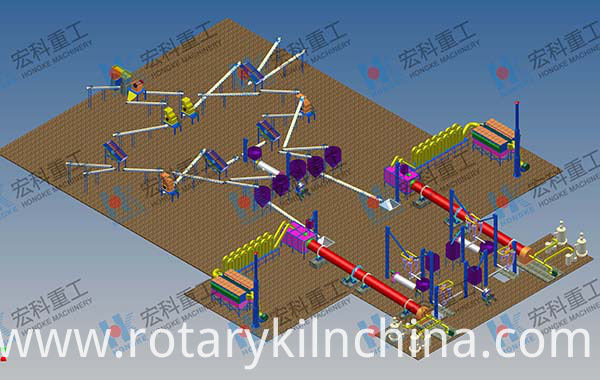 3. Performance Characteristics of Magnesite Rotary Kiln for Sale

1. The structure is simple, with high unit volume, long life of the kiln, high operation rate, stable operation, high efficiency of heat transfer and low heat consumption.
2. Automatic temperature control, over-temperature alarm, two air inlet heat use and long kiln lining life.
3. Advanced kiln head seal technology and installation, stable operation and high output characteristics.
4. Technical Parameters of Magnesite Rotary Kiln for Sale

Specification

Kiln Size

Motor Power
(kw)

Total Weight
(t)

Remark

Diameter(m)

Length(m)

Slope(%)

Yield(t/d)

Speed(r/min)

Φ2.5×40

2.5

40

3.5

180

0.44-2.44

55

149.61

Φ2.5×50

2.5

50

3

200

0.62-1.86

55

187.37

Φ2.5×54

2.5

54

3.5

280

0.48-1.45

55

196.29

External decomposition kiln

Φ2.7×42

2.7

42

3.5

320

0.10-1.52

55

198.5

----

Φ2.8×44

2.8

44

3.5

450

0.437-2.18

55

201.58

External decomposition kiln

Φ3.0×45

3.0

45

3.5

500

0.5-2.47

75

201.94

----

Φ3.0×48

3

48

3.5

700

0.6-3.48

100

237

External decomposition kiln

Φ3.0×60

3.0

60

4

800

0.3-2

100

310

----

Φ3.2×50

3.5

50

4

1000

0.6-3

125

278

External decomposition kiln

Φ3.3×52

3.3

52

3.5

1300

0.266-2.66

125

283

Preheating calciner

Φ3.5×54

3.5

54

3.5

1500

0.55-3.4

220

363

Preheating calciner

Φ3.6×70

3.6

70

3.5

1800

0.25-1.25

125

419

Waste heat generator kiln

Φ4.0×56

4.0

56

4

2300

0.41-4.07

315

456

Preheating calciner

Φ4.0×60

4

60

3.5

2500

0.396-3.96

315

510

Preheating calciner

Φ4.2×60

4.2

60

4

2750

0.41-4.07

375

633

Preheating calciner

Φ4.3×60

4.3

60

3.5

3200

0.396-3.96

375

583

Preheating calciner

Φ4.5×66

4.5

66

3.5

4000

0.41-4.1

560

710.4

Preheating calciner

Φ4.7×74

4.7

74

4

4500

0.35-4

630

849

Preheating calciner

Φ4.8×74

4.8

74

4

5000

0.396-3.96

630

899

Preheating calciner

Φ5.0×74

5

74

4

6000

0.35-4

710

944

Preheating calciner

Φ5.6×87

5.6

87

4

8000

Max4.23

800

1265

Preheating calciner

Φ6.0×95

6

95

4

10000

Max5

950×2

1659

Preheating calciner