Working principle
Stone Crusher mainly by the rack, eccentric shaft, large pulley, flywheel, side guards, brackets, elbow rear seat, adjusting screw, reset the spring, fixed jaw plate and movable jaw plate and other components.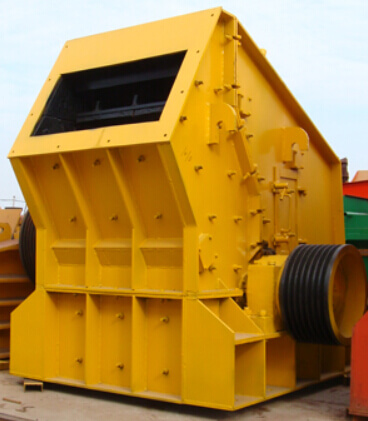 Stonecrusher crushing method for the song squeeze type. In the work, the motor drives the belt and the pulley, moves the movement jaw up and down through the eccentric shaft. When the moving jaw rises, the angle between the brackets and the moving jaw becomes larger, so as to push the moving jaw towards the jaw plate, Between the brackets and the moving jaw between the smaller, moving jaw plate in the rod, the role of the spring to leave the jaw plate, has been broken material In the role of gravity, the jaw cavity at the lower part of the discharge port free discharge. With the continuous rotation of the motor, moving jaw to do the cycle of crushing and discharge, to achieve mass production.
Technical Specifications:
Stone Crusher for a variety of ore rock broken the first process, the compressive strength can not be higher than 320MPa of a variety of ore disposable processing to medium size, often with the Cone Crusher, Impact Crusher, Sand Making Machine And so together constitute a complete set of sand and gravel production lines, widely used in mining, metallurgy, chemicals, building materials, electricity, water conservancy, transportation and other fields.
Application: sand and gravel field, mining, coal mining, concrete mixing plant, dry mortar, power plant desulfurization, quartz sand, etc.
Material: river pebbles, granite, basalt, iron ore, limestone, quartz stone, diabase, iron ore, gold mine, copper mine.